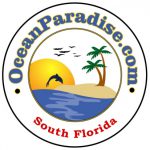 OceanParadise Media Group is a full service website design, hosting services and digital marketing company that was created in 1998 to service the online marketing needs of small and medium sized local South Florida businesses.
Our company has grown to provide a variety of services for all sizes and categories of business, with an array of marketing needs.  We currently represent an assortment of clients from across America, Canada and throughout the World.
We take great pride in helping our clients and our success comes from providing results that increase website traffic and customer awareness, while optimizing their advertising budget.
Our experienced team of S.E.O. and Digital Marketing experts know how to drive customers to your website and get you results.  Our team's combined 40 plus years of business knowledge, IT expertise, website/graphic design, digital and brick-and-mortar marketing experience will help you to seamlessly grow your business.
Our staff is driven by results, with an emphasis on increasing your global exposure, while at the same time providing you the best customer service experience possible at an affordable price.
We have the team in place to assist you with any type, or size of Internet Marketing project, regardless of the complexity. Call us today to discuss your needs – (561) 412-5485
| | |
| --- | --- |
| | |